Must Know Facts About
Lubricants Handling
Under normal conditions of utilisation, lubricants do not present any particular risks. However, in the case of an improper handling or accidents, hazards for the health may occur.
Most lubricants have a low toxicity level, but the exposures to which users can be submitted are multiple. The main contact zones with the oils and greases are the eyes and the hands. A few processes may also generate oil mists whose fineness allows them to penetrate the respiratory tracts
In order to reduce and to prevent accidents, the following precautions should be taken:
This is as per strict personal and industrial hygiene rules. To avoid contact with the body:
Avoid inhaling oil mists and fumes. An efficient ventilation of premises must be installed. The acceptable limit for an oil mist is 5 mg/cm3, or even 1 mg/cm3 as it is recommended by the I.N.R.S. (Institut National de Recherche pour la Sécurité, National Safety Research Institute).
Wearing goggles is recommended when oil spattering in the eyes is likely to occur. In case of accidental contact, flush eyes with water for at least 15 minutes and contact physician if irritation persists.
Lubricants have a low oral toxicity level. In case of ingestion, do not cause vomiting but see a physician immediately.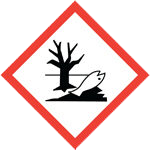 Are Used Oils Hazardous For The
Environment?
Used oils are hardly biodegradable; their disposal in the environment is therefore hazardous for natural systems; i.e
1L of oil pollutes 1 million liters of water
How Used Oil Gets
Collected?
Used oils should be handed over to:
How Can I Reduce The Volumes Of Used Oils I
Produce?
The lubricant quality is highly related to the volume of used oils that is generated. Accordingly, ENEOS products high quality lube oils which provide much longer drain interval, and so the production of waste oil is minimised.