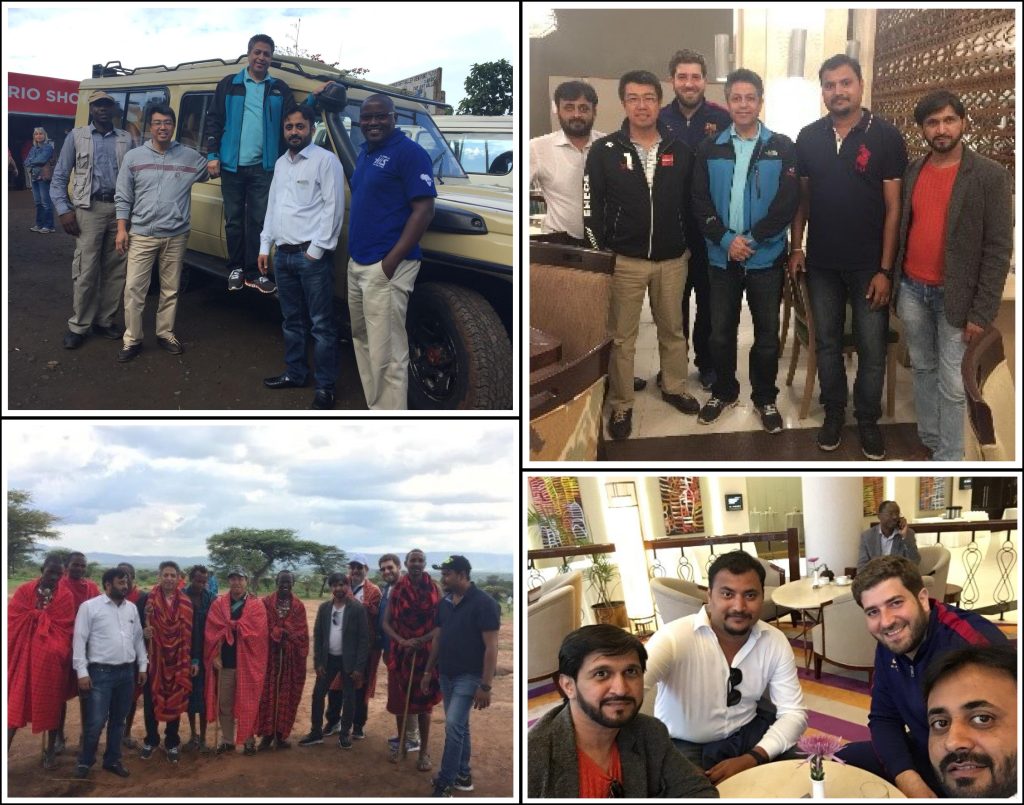 ENMA arranged a reward trip to Kenya (Masai Mara Safari) for those distributors who achieved 2017 Sales Target. Distributors from Kuwait, Lebanon and UAE got a chance to avail this reward Trip.
Reward Trip was scheduled for three nights and four days. All the participants enjoyed wild animals while game drive for whole day and had lunch in the middle of jungle. Participants met local tribe who gave us warm welcome by performing their cultural welcome dance and briefed us about their culture.
This was a wonderful and memorable trip. All the participants had great time and enjoyed trip.