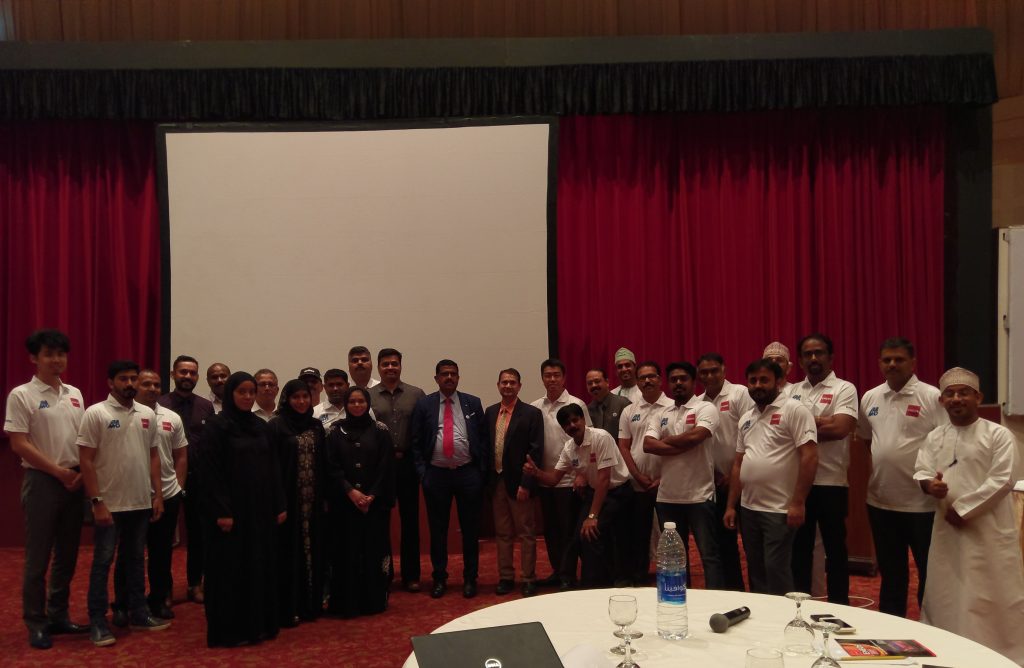 ENEOS Middle East & Africa FZE (ENMA) and Mohsin Haider Darwish LLC (MHD) organized 2nd Dealer Meeting at Al Falaj Hotel, Muscat, Sultanate of Oman, on 15th of August 2018. Mr. Takayuki Utsumi (Managing Director), Mr. Mathan Kumar (Deputy General Manager) and other ENEOS team members of ENMA and Mr. Deepak Pothula, General Manager of MHD welcomed to ENEOS customers. 105 participants attended and certificated the meeting. Purpose of the meeting was to arrange get together of ENEOS family, share and exchange views about ENEOS brand, listen to customers and develop long lasting relationship.
Opening speech was done by Mr. Utsumi & Mr. Pothula. All the customers were welcomed and appreciated their participation.
A presentation was held by ENMA members. ENEOS's company profile, current key market trends, new ENEOS product launching and current promotional activities for ENEOS products in OMAN market were informed to the customers. We will launch the new product on the 1st of October, 2018.
All the customers actively participated and had a good memorable time. A reward trip of 2 nights stay in Dubai and 1 day trip to beach resort hotel in Oman was given to the highest buyer of 2017.
The meeting was closed with a dinner buffet and the customers and ENEOS team had a wonderful time together.