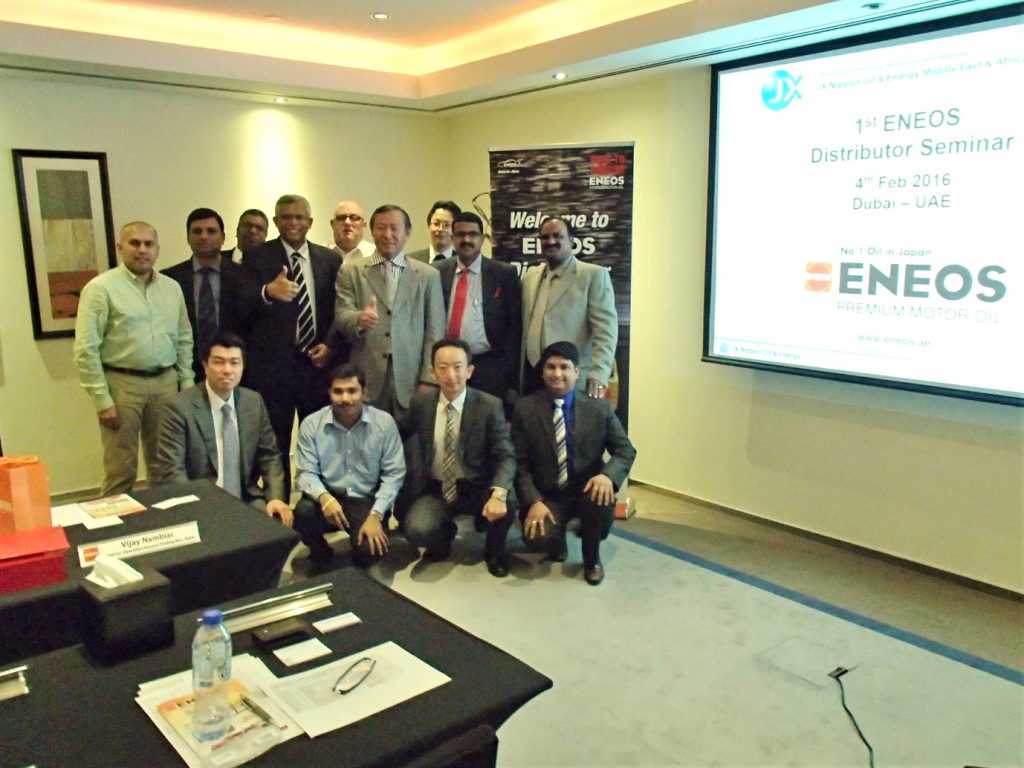 On 04th February 2016, ENEOS Middle East & Africa FZE (ENMA) conducted the 1st ENEOS Distributors Seminar, in the presence of Mr. Yasuji Araki, President & CEO, Lubricant Company of ENEOS Middle East & Africa FZE and Mr. Tomohiko Kagawa, Managing Director ENMA.
The Seminar was attended by ENMA's four distributors. Mohsin Haider Darwish from Oman, United Co-operation General Trading from Qatar, General Automotive Services from Bahrain and Kewalram Chanrai from UAE.
The seminar was very helpful for the distributors, engaging each other in sharing best market practices and also in motivating and encouraging the distributors to expand ENEOS business in their region.