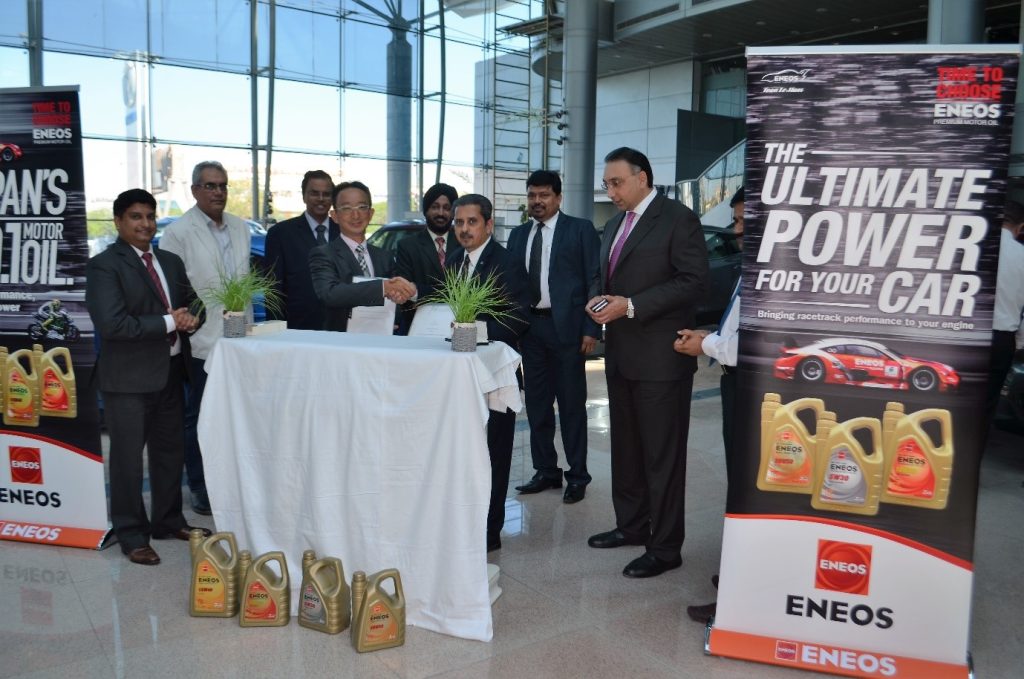 Let us introduce our new distributor in Kuwait, Federal General Trading & Contracting. Co (FTC).
FTC is the sister concern of Kuwait Automotive Imports Company (KAICO), which is the automobile division of the Al Shaya Group. FTC handles multiple brands under their portfolio, including batteries, tires, paints, automotive belts.
On 01st March 2016, the ENEOS Distributor agreement was signed by Mr. Tomohiko Kagawa, Managing Director, ENEOS Middle East & Africa FZE and Mr. Ashish Tandon, General Manager, KAICO.
ENEOS will be available in Kuwait shortly.
To know more about FTC: http://www.federalkw.com/