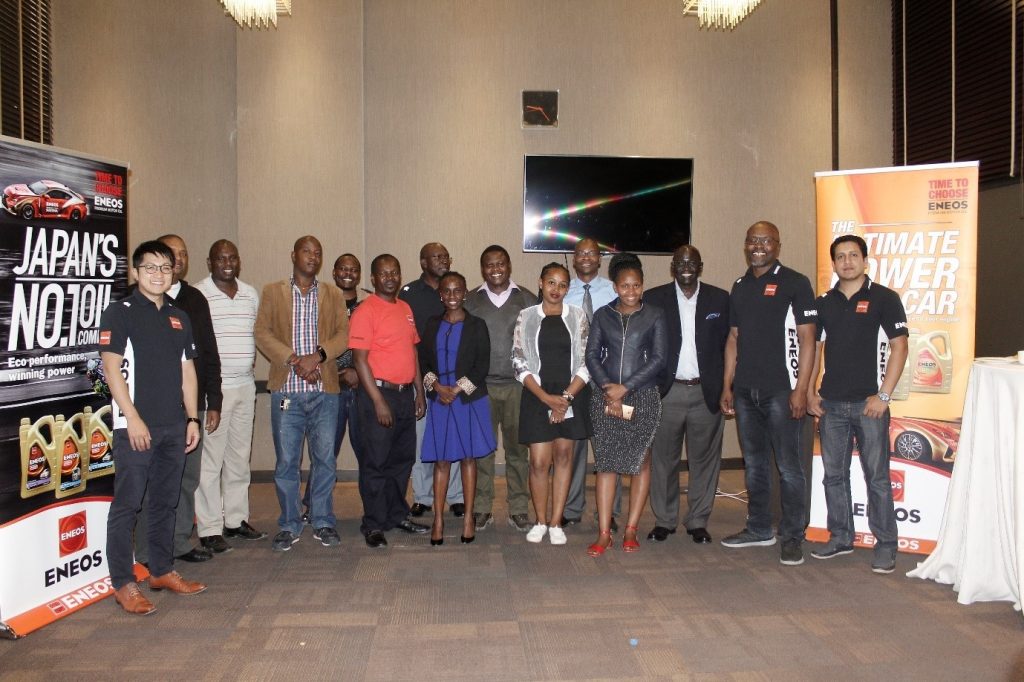 We are pleased to introduce our new ENEOS distributor, Futures Energy Company Limited in Kenya.
Agreement was signed by Mr. Takayuki Utsumi, Managing Director of ENEOS Middle East & Africa FZE and by Mr. Edward Kitavi, Managing Director of Futures Energy Company Limited.
Futures Energy Company Limited opened its doors in Kenya in 2010 to operate a fully-fledged petroleum importation and exportation company.
The Company has been able to seamlessly grow its strategic markets, from a local distributor of white oils to a reliable supplier and marketer of petroleum products across the Great Lakes Region to countries in East and Central Africa, including South Sudan.
Futures Energy is now focusing on lubricants business by distributing Japan's No. 1 oil company brand, ENEOS in Kenya through their customer network.
For more information, please visit http://futuresenergy.co.ke/