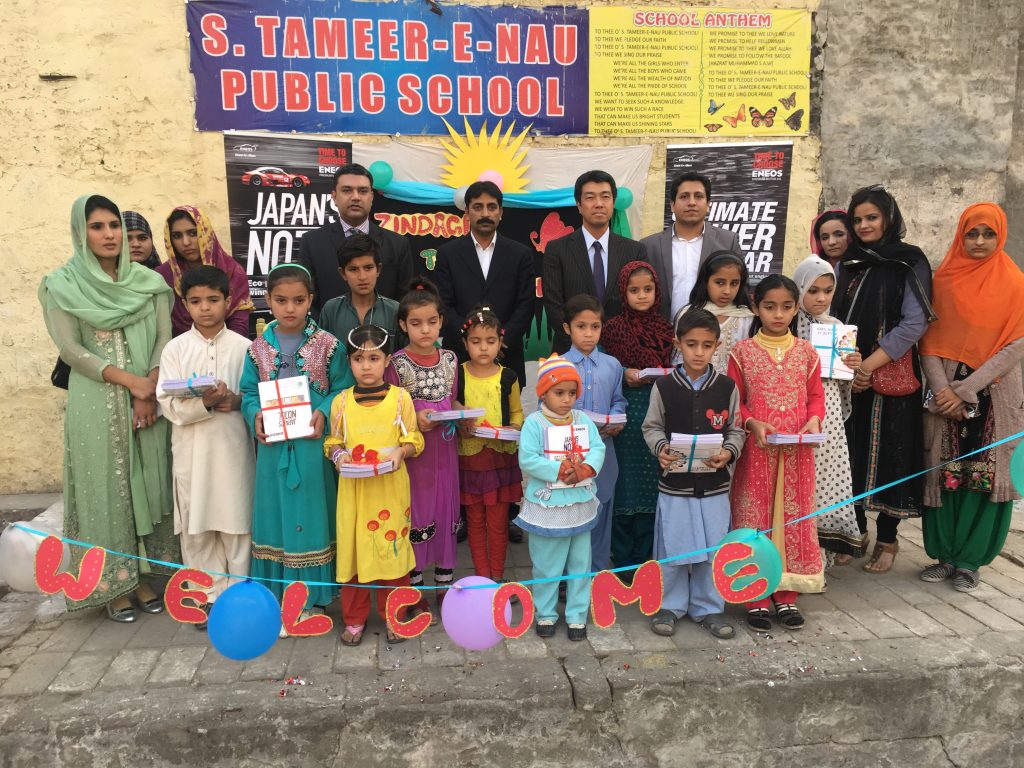 Once again, we have donated notebooks for underprivileged students of S. Tameer-e-Nau Public School operated by NGO, Zindagi Trust, in Rawalpindi.
There are 17 paid to learn schools operated by Zindagi Trust in Lahore and Rawalpindi to deliver free education for more than 1,800 students.
ENEOS ENMA will continue its support to promote in future.