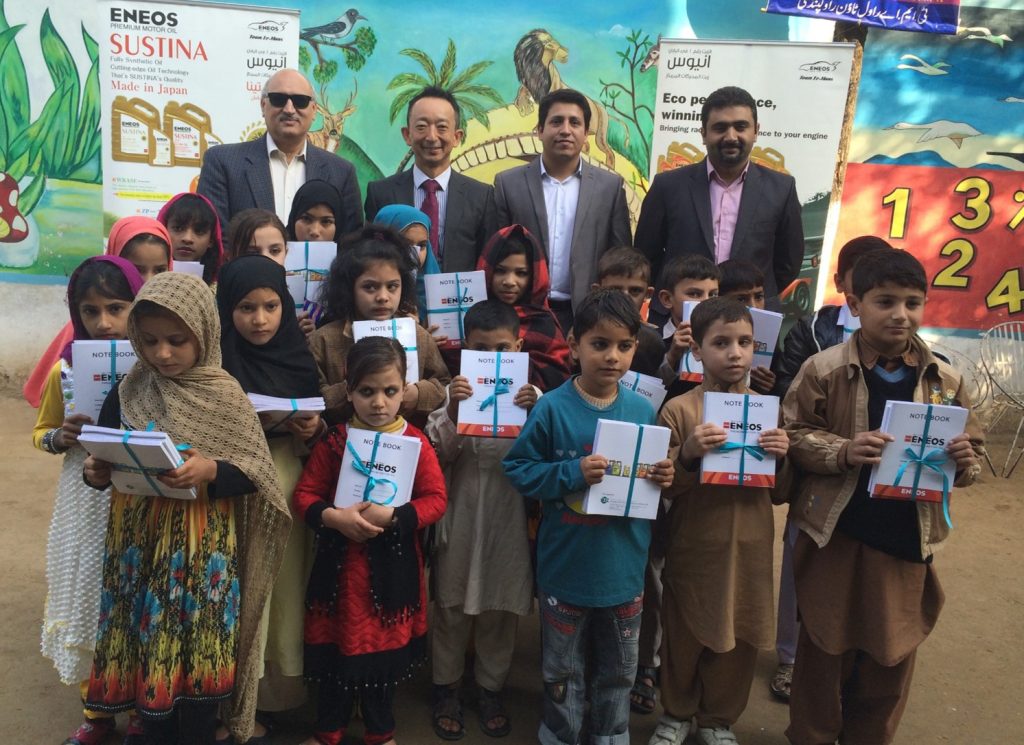 Relationship with society is one of the core values of JX group. We firmly believe that an educated society can lead a nation towards prosperity and bright future.
In Pakistan, it is needed to provide quality education to those children who are unable to afford it.
Zindagi Trust is one of leading Pakistani NGO that strives to improve the quality of education and providing free education to less privileged children through their paid to learn schools across Pakistan.
We once again supported their cause by providing notebooks for 1,800 students who are studying in Zindagi trust "Paid to learn" schools.
We hope that by doing such efforts and contribution we can increase literacy rate with the better future.